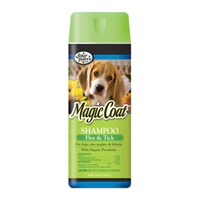 This product has been specially formulated to kill fleas, ticks and lice on DOGS, cats, puppies and kittens without harm to their coat or skin. It is a rich, highly concentrated shampoo. It leaves the pet's coat with a beautiful luster and fresh scent.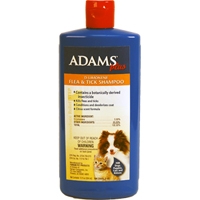 Manufacturer: Adams Flea Control
D-Limonene flea & tick shampoo is for dogs and cats. With a pleasant citrus scent D-Limonene kills fleas & ticks while conditioning the coat, and deodorizing. Also contains a botanically derived insecticide.