Manufacturer: Oxbow Animal Health
Oxbow Pure Comfort bedding is made of 100% pure, never-printed paper to create a clean, safe, and ultra-soft bedding material for pets of all sizes. Pure Comfort bedding offers exceptional odor control and moisture absorption, making cleanup easy.
A clean cage is essential to the well-being of your pet. Following these bedding/litter instructions will help ensure the health of your pet. Appropriate for use in any type of home.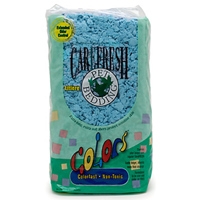 Put some color into your pet's life. Personalize your lives with these hip-happening, eye-popping bedding colors. Bright, lively, and totally natural. Its color is safe, won't run or rub off no matter how hard your pet parties.