This complete one-level habitat will make your small animal friend feel right at home. The habitat features a removable petting zone for instant interaction with your pet and also doubles as a secure resting spot for your critter during cleaning. The One-Level Habitat also comes with a food dish, water bottle and exercise wheel. Front wire door allows you to easily access your pet at any time. Ideal for mice, dwarf hamsters, hamsters, and gerbils.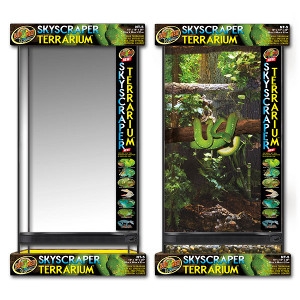 Manufacturer: Zoo Med Laboratories
Zoo Med's Skyscraper Terrarium™ is our tallest terrarium yet! Perfect for all species of Tree Boa, Tree Pythons, and Arboreal Lizards.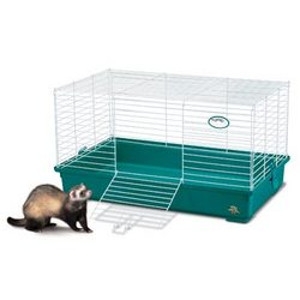 UPC: 045125602296
Manufacturer: PetMatrix
My First Home is the perfect starter cage for your Rabbit, Ferret or Guinea Pig! It snaps together in minutes without the need for tools.